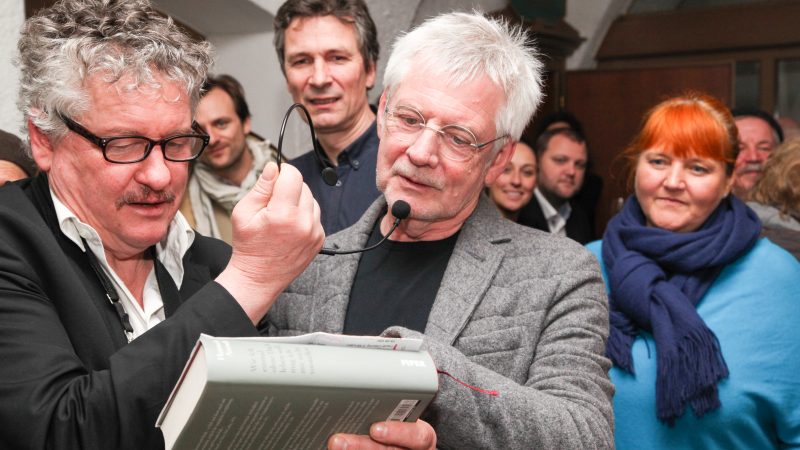 Yesterday, the catalog and the festival film documentary of the FESTIVAL OF THE REGIONS 2017 were presented in Marchtrenk.
It was not only a farewell to Marchtrenk, but also to the artistic director Gottfried Hattinger, who is now leaving the FESTIVAL OF THE REGIONS after four festival editions.
With a lecture by writer and festival chronicler Angela Flam, a screening of the festival film documentary, the cinematic project documentary "Die Unbekannte" by Amina Handke and a rousing serenade by the Marchtrenk Musikverein, the FESTIVAL DER REGIONEN 2017 in Marchtrenk was called to mind. The witty-grotesque moderation of the evening by Julius Deutschbauer and Barbara Ungepflegt as well as other artistic contributions, including a musical-literary intervention by Renald Deppe, Bodo Hell and Werner Zangerle left the festival as a living homage to the humorous and artistic togetherness of the Hattinger era.
Numerous companions and friends of the FESTIVAL OF THE REGIONS were present and made the evening a nice party.