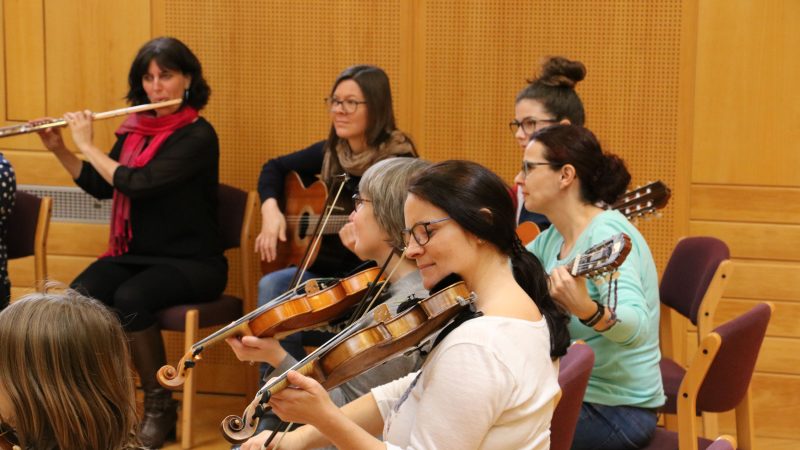 After the great start in february Ondamarela will come to Pergfor the next sessions! 
For experienced musicians:
FRIDAY, 15.03.2019 7:30 pm to 9:30 pm at the Alevitischen Kulturzentrum Perg/Perg Alevi Kültür Dernegi (Technologiepark 20)
For ALL musicians and those who want to become one:
SATURDAY, 16.03.2019, 09:00 am to 12:00 am at  Landesmusikschule Perg (Waidhoferstraße 6)
For choirs and those who love to sing:
SUNDAY, 17.03.2019, 4:00 pm to 7:00 pm 16:00 – 19:00 Kriegergut (Zeitling 16)
All music enthusiasts of every age, every experience level, and all languages are very welcome to take part!!
Please register here so that we can get a better idea of who you are, and how you could best participate in the citizens' orchestra.
Have a look at some of the pictures of our last workshop in February or check out the videos:
We are looking forward to meet you soon!