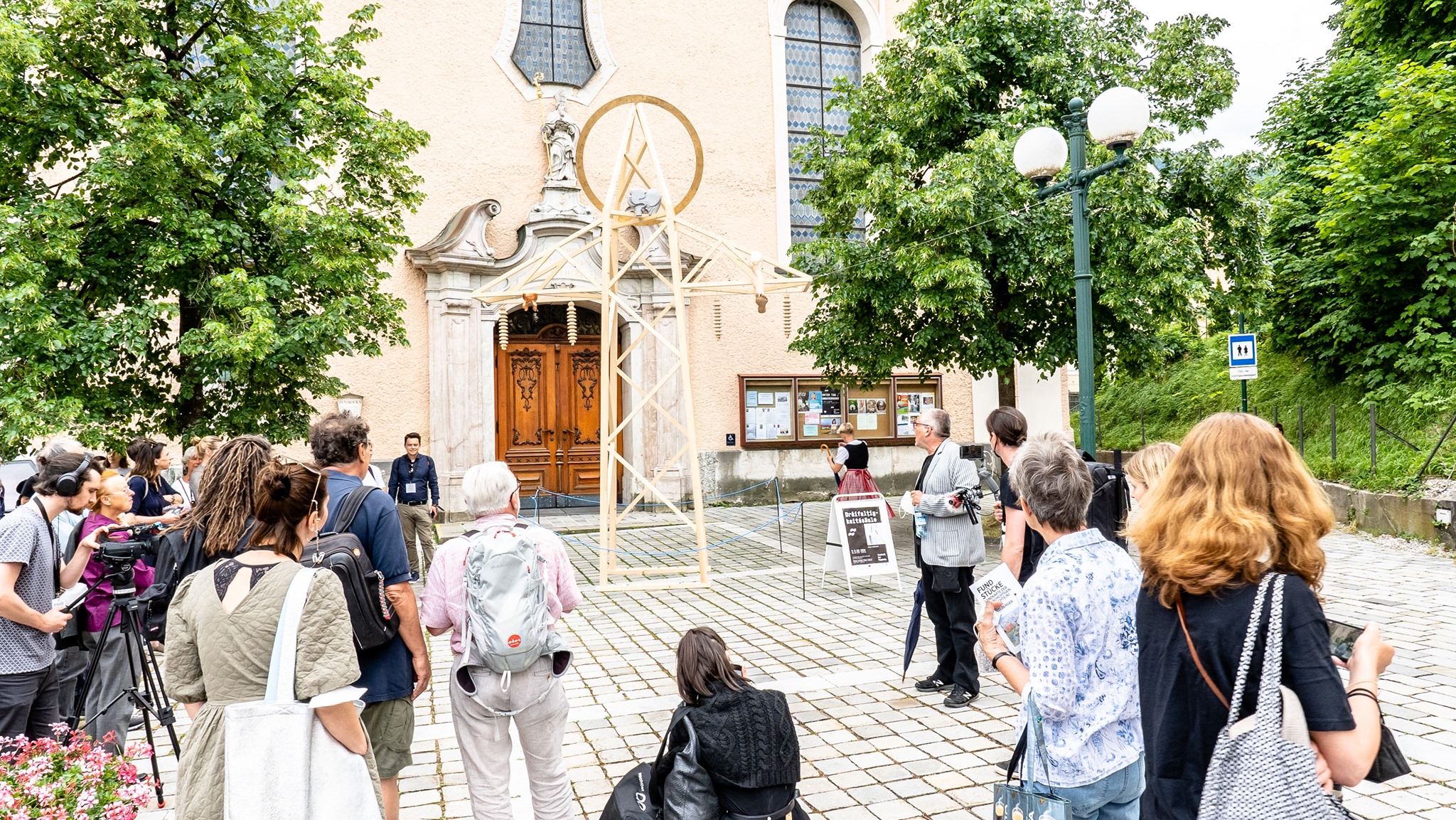 Following the initiative of the Bad Ischl parish, the Sculpture Department of the HTBLA Hallstatt is designing its own version of a modern Trinity Column, thereby creating a monument to the corona pandemic. Based on plague columns that were built out of gratitude for the survivors of epidemics, the sculpture is made of wood – during a time of continued tension and uncertainty.
Open workshops, artistic interventions such as poetry slams, performances, sound pieces or texts as well as their resulting outcomes and ideas invite guests for analysis and discussion.
Students: Lukas Eder, Magdalena Ott, Kajetan Schaller, Vincenc Stockinger, Kevin Weingärtner
Teacher: Stefan Esterbauer, University of Arts and Industrial Design Linz graduate and sculpture workshop supervisor of the HTBLA Hallstatt.
In cooperation with the Bad Ischl parish and HTBLA Hallstatt.