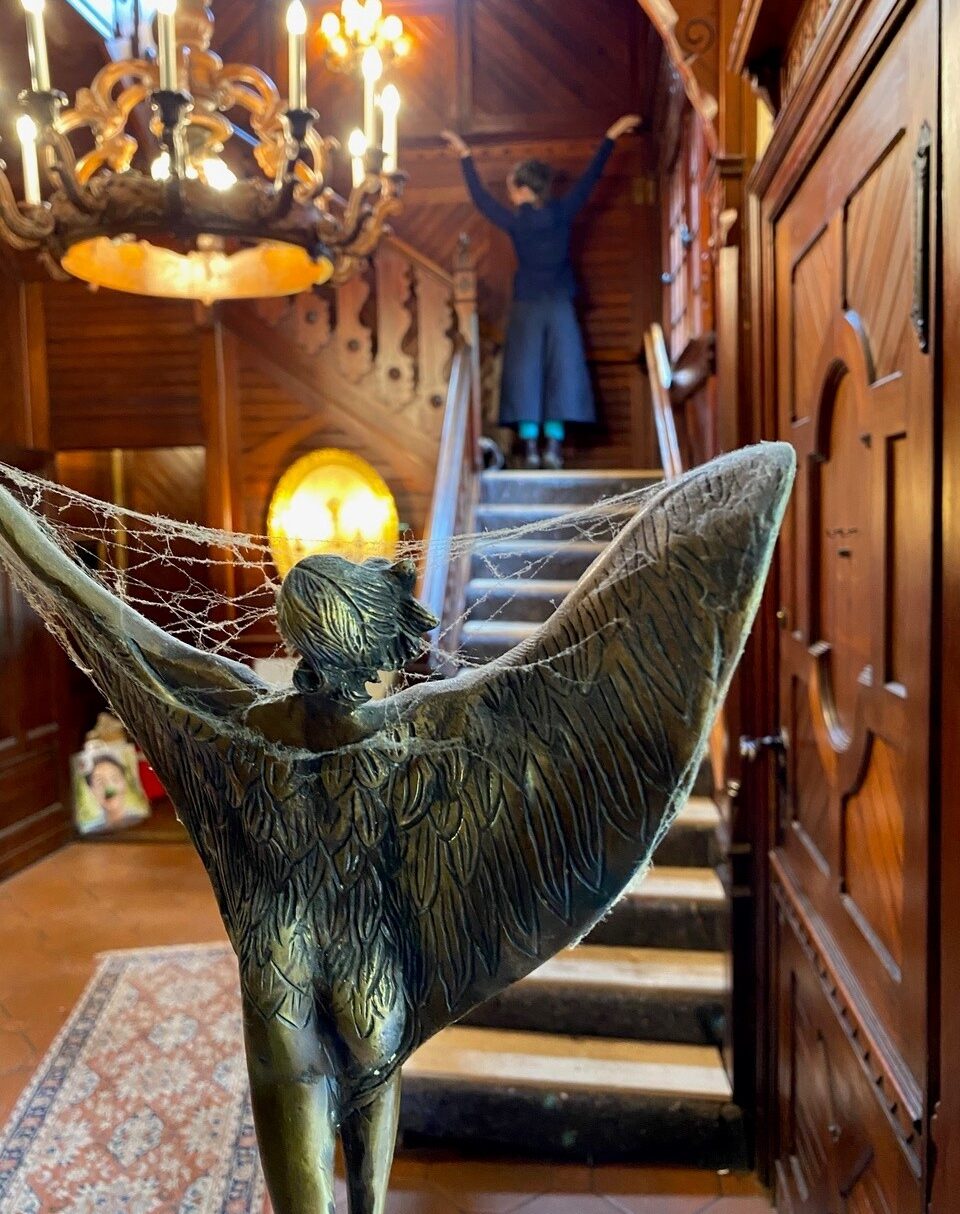 In three interlinked formats, Israeli theater maker David Maayan explores local history/ies and their connection to the darkest chapters of Austria's past, asking which ways these continue to influence our lives to this day.
Maayan examines the "dynamics of details" that are known to contain the devil himself. He directs the gaze away from the familiar, the well-known, to the decisive details in the background of history and stories. By simultaneously drawing emotional and concrete relations between places, contexts and personalities in a sensually tangible way, he creates connections between people with similar experiences and over the course of time.
A theatrical search for clues in three parts – Villa Blumenthal, Hand.Werk.Haus, public space
Part 1: In the Villa
Villa Blumenthal is one of the most extraordinary residential buildings in Bad Ischl. As one of the first prefabricated wooden houses – originally built in Berlin, then presented at the World's Fair in Chicago in 1893 – it was rebuilt on the Soleweg between Hallstatt and Bad Ischl by its previous owner, playwright Oskar Blumenthal.
History and present, fact and fiction, the ghosts of the past and contemporary residents meet in this special setting. Through scenic and musical interventions, Director David Maayan and performer Agnieszka Wellenger create a space for impactful sensual experiences in the garden and the rooms of Villa Blumenthal.
Part 2: Under the invisible table
In the courtyard of the Hand.Werk.Haus in Bad Goisern, a constant flow of voices can be heard – a flood of stories and emotions, interwoven with the reality and lives of the contemporary residents of the region. Musicians and performers interact with the voices and with stories, take up references and transform the stream of voices into a living composition.
In the Salzkammergut, da kamma gut lustig sein…
Part 3: In public space
Surprising, unannounced interventions in unexpected places intervene in everyday life in the region. Passers-by and all other interested people are invited to participate in a fascinating theatrical research trip into minutiae.
Contributors: Mensashe Yosef, Ulrich Probst, Brigitte Lackner and Agnieszka Wellenger, among others.
Music: Theresa Aigner and Toni Burger, Franziska Fleischanderl, among others.
In collaboration with Hand.Werk.Haus, Landesmusikschule Bad Goisern and the Acco Theatre Center.