Artists & Initiatives
Cooperations 2023
Call to action
The next Festival of Regions will take place from
23 June to 2 July 2023
in the
region
along the Summerauerbahn
.
Under the motto HIGH TIME the focus of the artistic works will be on questions re
garding our future. Ranging from the climate catastrophe to societal togetherness. The
train line Summerauerbahn will function as a geographical and topical starting point
for the coming Festival of Regions.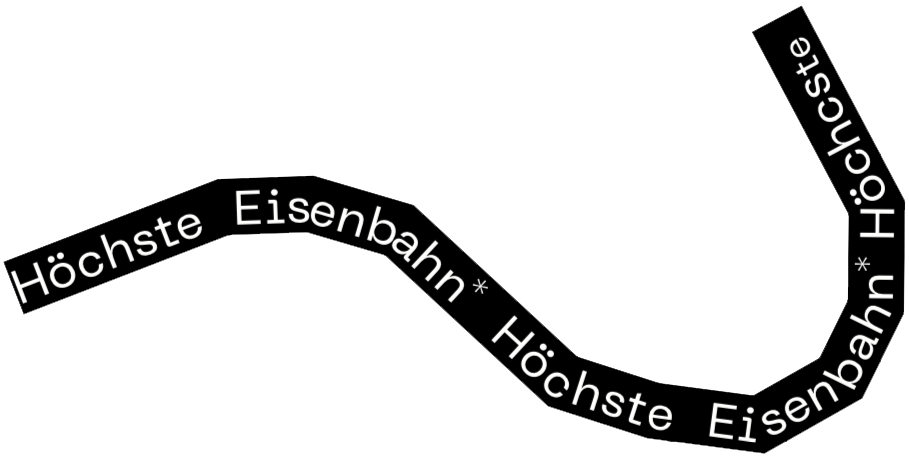 THE REGION & ITS POTENTIAL
The Track as a Metaphor
For the festival edition in 2023, the train tracks – as a representative for the region –
take the place of a metaphor for the great number of challenges we face. Starting from
public and individual transport all the way to how we deal with resources and the bor
ders in our minds.
A metaphor for the journey, the way we design and form the landscape and our society.
For the overcoming of distances. For places of encounter and of dialogue between re
gions, cultures, and generations. For setting out and leaving the old behind. For staying
and continuing. For crossovers. For slowing down. For stopping and moving on. For
something that belongs to us all. And affects us all. For a collective resource.
The Train has not yet Left the Station
But it is high time to reset the course. And high time for a change. High time to talk to
each other more. To come together again. To work on the future. To break down barriers.
To become more open to the contradictions and discrepancies and unconventional ways
of going about things. It is high time to allow for something else.
FURTHER INFORMATIONS
->
REGION
Regional Involvement
The Festival of Regions
is one of the highest acclaimed contemporary art festivals. For
over thirty years the festival has been exploring and conquering one region in Upper
Austria after the next every two years. Besides the programmatic approach of making
contemporary, critical, and at times subversive art possible outside of cultural centres,
the strengthening and promotion of regional initiatives and the involvement of local
individuals within the cultural processes and projects is a main focal point. For this, the
festival will gladly act as an intermediary for the submitting artists.
Participation from the Czech Republic
The "Summerauerbahn" has connected Upper Austria and the Czech Republic for one hundred and fifty years. As a section of the international train service from Linz over České Budějovice to Praha, it represents not only transport, but is also a symbol for an exchange of ideas across borders.