Bad Ischl – Bad Goisern – Hallstatt – Obertraun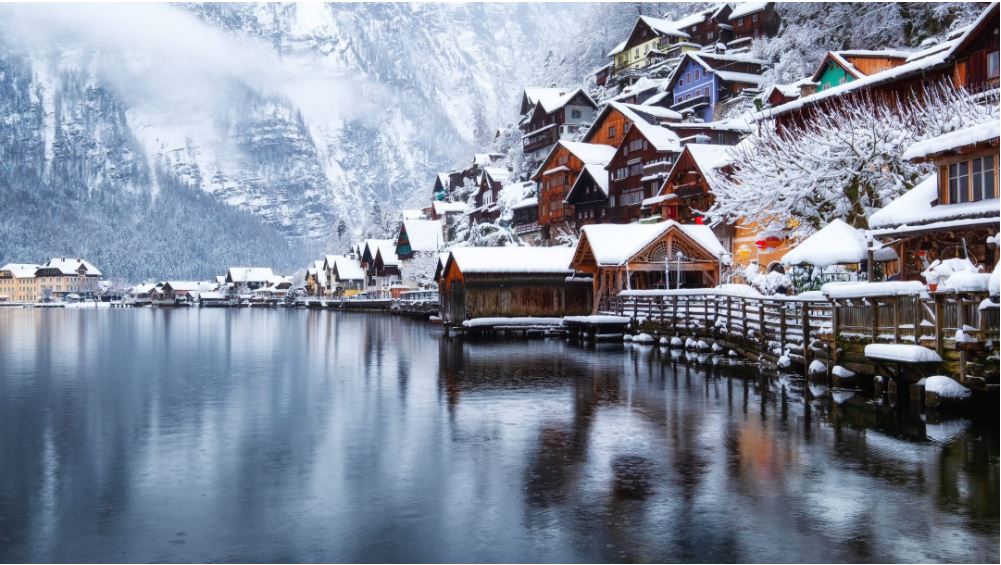 In 2021, the 15th edition of the Festival of Regions will focus on the Upper Austrian part of the historic Salzkammergut – between Bad Ischl and Obertraun.
Bad Ischl and Inner Salzkammergut comprise the historical core of an old industrial region, where salt has been mined for millennia and where unique cultural traditions have developed. It is said that the people in this region have a certain level of unruliness, and this apt ascription seems to also be the case. It brings together an interesting mix of the stubbornness, often existing in the remoteness of the Alps, as well as an aversion to exploitation of any kind, typical for the region. There is a sense of justice, which has been rooted for centuries, that characterizes the people of Inner Salzkammergut.
It is in this strange juncture that is both political and apolitical, conservative and liberal, that a group of people has emerged that opposes the turmoil of our time unfazed, or, to put it less romantically – who sometimes also tend toward a frugality and idleness. As is the case all over the world, economic processes and interdependencies do not cease to exist in this fog-free region of southern Upper Austria.
The real estate prices have been soaring boundlessly for years, with regional newspapers writing more about "quality beds" than about establishing affordable living spaces. The commercialization of the imperial era in turn took on adventurous proportions with the development of new sporting events, restaurants, and business zones that took on the names of the "undead." All in all, it's "more of the same" in the public space, which lacks the public arenas where small concerts, readings, dance, or visual art can take place.
We can thank the artists and cultural workers that placed these deficits on the agenda, addressing important issues in their successful application for the European Capital of Culture 2024. Despite the dominant clichés and spatial confinement, many different ways of living, dialects and languages, opinions and religions coexist. The region has repeatedly been fought over. Let us recall the Reformation and Counter-Reformation, which forced many people to emigrate – nevertheless, people have always managed to organize modes of inclusion and participation for displaced persons and immigrants – spanning across very different spaces with very different identities.
Nearly everyone agrees on one thing: Inner Salzkammergut is a region where people enjoy living, despite the many hardships, where there is still an awareness of being together in solidarity: conserve and cooperate! That's not a given in a seemingly more complex and uncertain world, but perhaps an answer to the most pressing question of our time – the fair distribution of opportunities and resources, wealth and power.
Mario Friedwagner, Free Radio Salzkammergut