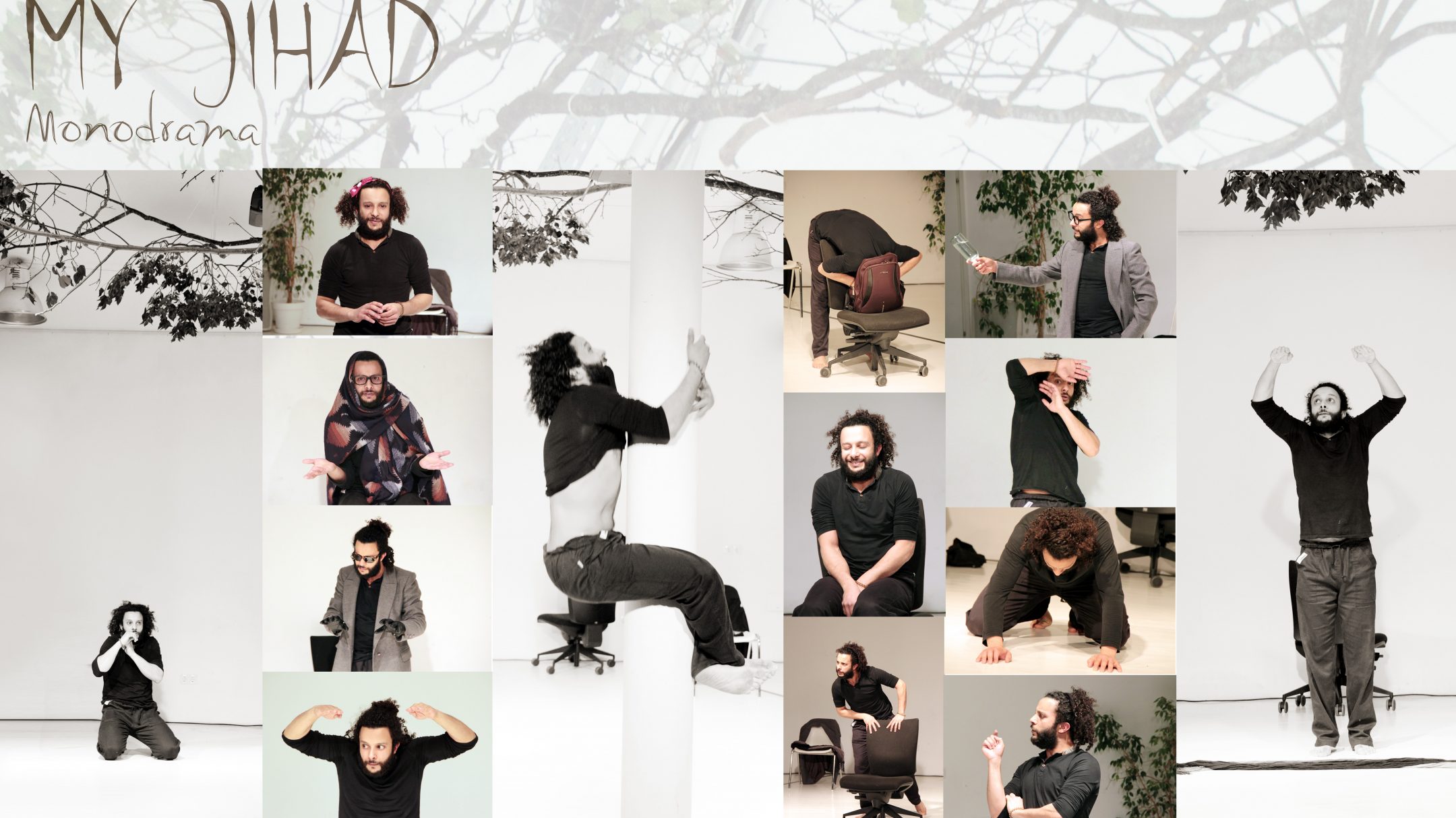 "We are the name we take on, but we are not responsible if someone misuses it."
"My Jihad" is a monodrama by Jihad Al-khatib. Through humor, he tells the story of a young man who is confronted with numerous challenges in Austria, not least because of his first name. Jihad was born in Saudi Arabia and moved to Palestine at the age of ten. In the summer of 2015, as thousands were forced to flee Syria and Iraq, traveling to Europe and other places because of the war, Jihad Al-khatib ended up in Austria.
We will see Jihad on stage and will have the opportunity to accompany him on his journey.
Artist
Jihad Al-khatib is a theater and film actor. He studied Business Administration at the Al- Quads Open University and Acting at the Drama Academy in Ramallah, which collaborated with the Folkwang University of the Arts in Germany. Al-khatib has acted in short films and plays in Palestine, Italy, Germany, and Austria. He performed in, among others, "Traiskirchen – The Musical," which premiered at the Volkstheater in Vienna in June 2017. He lives in Vienna as a freelance actor.
Cooperation with Stadttheater Grein.
Photo: Jihad Al-khatib