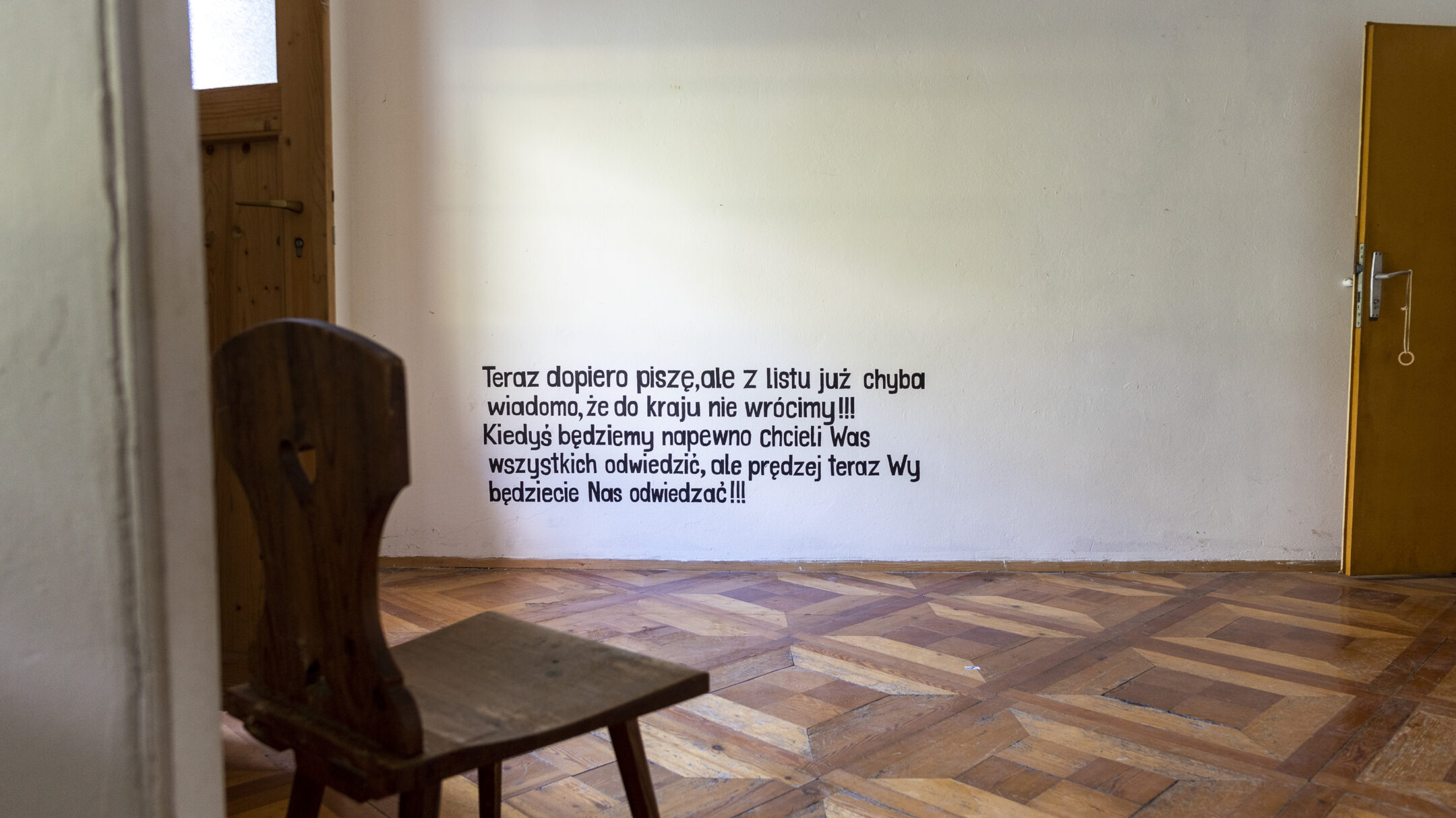 Gosaumühle is a place with many pasts: a travel destination and country inn for aristocracy, storage space and processing facility for the wood required for salt mining, diving school and campsite and ultimately refugee boarding house. Vacant for years, it will soon face a new future.
The fact that there are pictures of both Empress Sisi as well as artist Katarzyna Winiecka on the balcony of the Gosaumühle testifies to the complex history of the location. As a child, the artist was lodged in the Gosaumühle refugee boarding house with her parents who fled from Poland. She describes Gosaumühle as a place of arrival, without being a destination, as a space of coming and going, of waiting and expecting and of shared spaces.
The exhibition is based on conversations and collected archival material from people who crossed borders, left their mark and brought about socio-cultural and economic change in the region. The artist enters into a dialog with the past from the perspective of the present.
Shared Spaces invites visitors to question their own gaze, to listen more closely, to read between the lines and to go on the move. The project offers a unique opportunity to visit Gosaumühle with numerous traces of its past.
In cooperation with Hotel Grüner Baum Hallstatt.