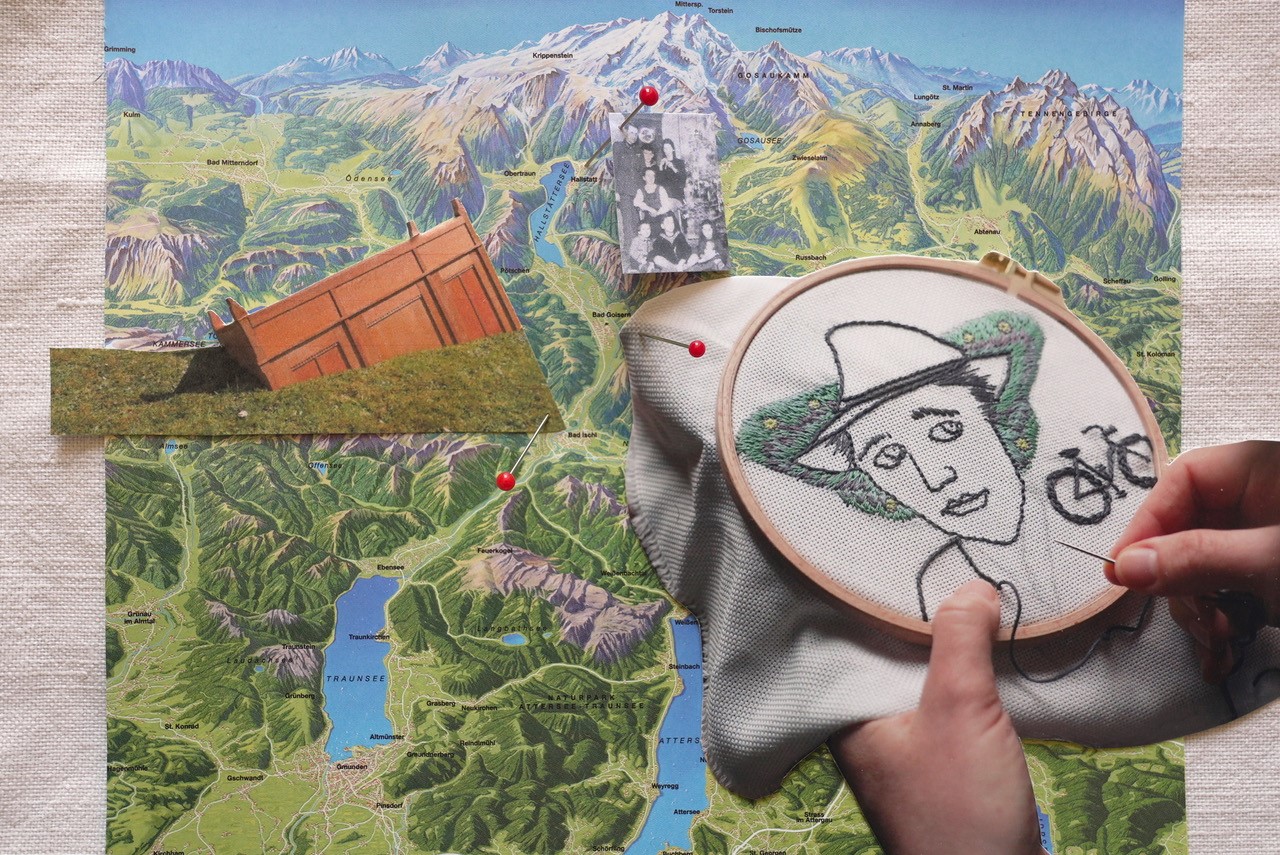 In a participatory process with residents, schoolchildren and local historians, filmmaker and artistic researcher Theresa Distelberger devoted herself to multilayered stories from the 1930s/40s. Which stories move us? And how do we grasp them to be able to tell them?
Three different formats resulted:
FINDS: Selected locations containing stories are marked by oversized pins. Historical material as well as short films and music videos can be found via QR codes in the pinheads.
SILENT WITNESSES: A field in Bad Ischl's Sisipark transforms into a special furniture landscape. Who did these pieces of furniture belong to, what can they tell us and what questions do they invite us to ask?
TABLE TALKS: Which stories do we tell each other when we sit together – and which ones do we rarely tell? Individual images resulting from the table talks were printed and embroidered onto "Steeger linen" and then combined to form a tablecloth.
In collaboration with: HTBLA Hallstatt, Hand.Werk.Haus Bad Goisern, Welterbe Mittelschule & digi Mittelschule Bad Goisern, HLW Bad Ischl, Evangelische Pfarre Hallstatt, Kepler Salon Linz, National Fund of Republik of Austria for Victims of National Socialism and LeaderRegion REGIS.