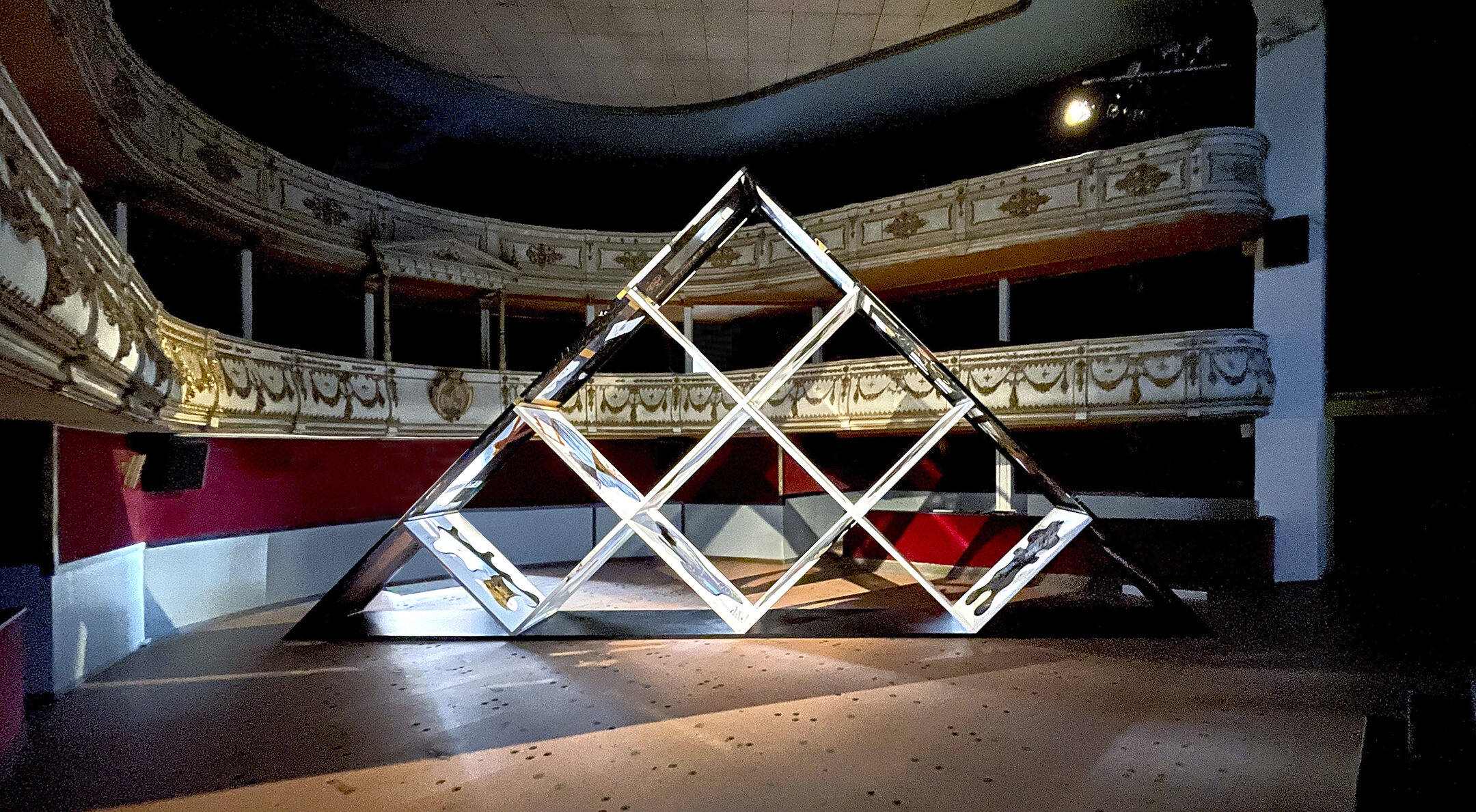 5 meters high, 10 meters long – a 4-storey sculpture towering steeply into the room transforms the Lehartheater hall into an exhibition space.
FLO'S MEDUSA by Florian Nitsch is a modular assembled installation with reference to Théodore Géricault's painting "The Raft of the Medusa" from 1819. Paintings, sketches, tilted pictorial membranes – a wild crossover meets provocative, satirical texts, audiovisual video projections and political structures. Multilayered and exciting!
The sculpture is contrasted with an audiovisual video projection, created from recordings of live drawing performances by the artist.
In collaboration with auf! auf! Lehartheater Bad Ischl.