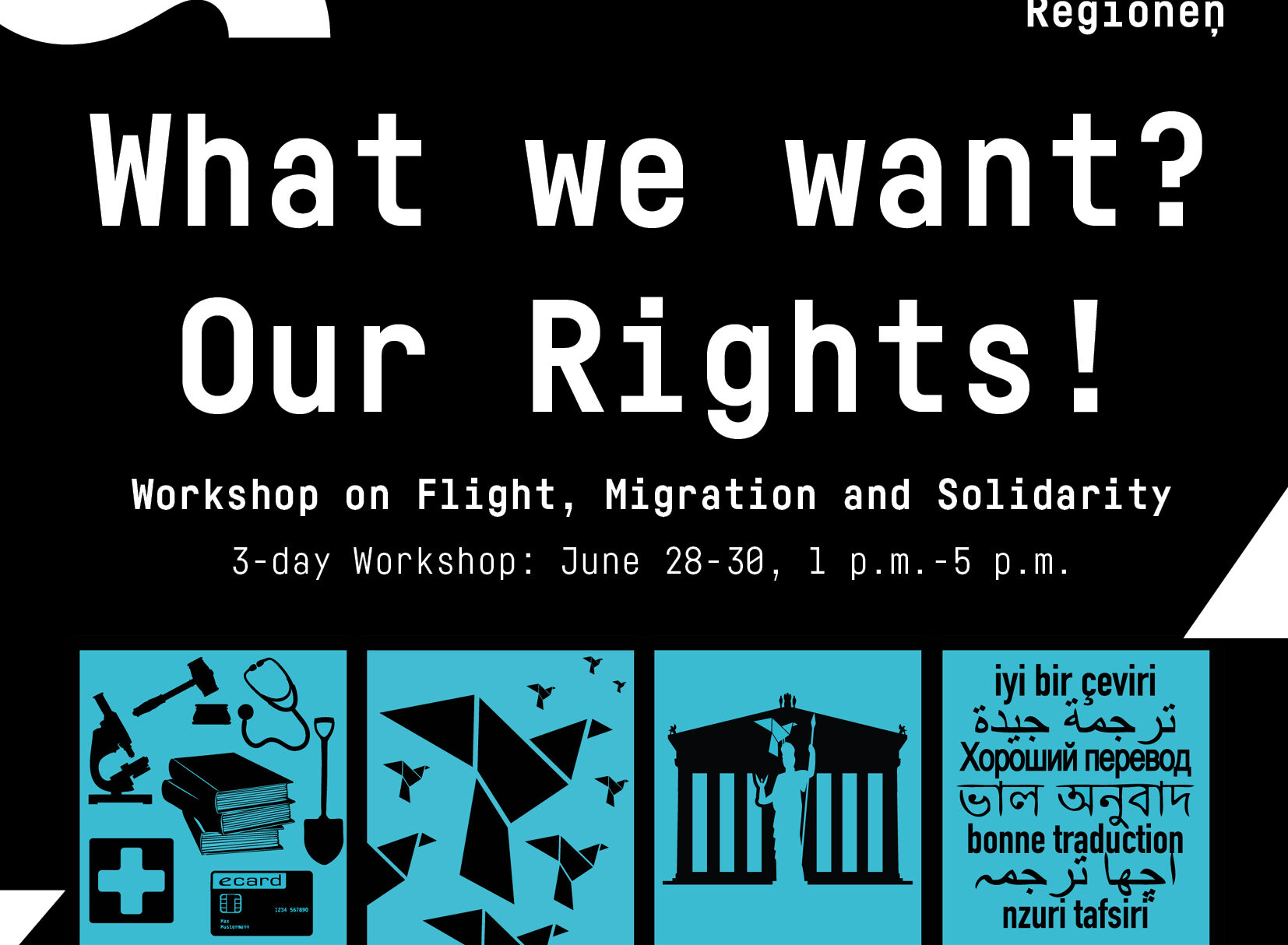 What we want? Our Rights
.
.
.
3-Days Workshop: 28. – 30. Juni, 1-5pm
Language: (easy) german und english. If you need Translation pls let us know in advance!
Open: from 14yrs up to young Adults
Location: On the grounds of the former refugee accommodation in Gosaumühle near Steeg, directly at Lake Hallstatt. A shuttle service will be provided.
More Information: 0681/81251089, Register at workshops@fdr.at
We are looking forward to seeing you!
Workshop led by: Katarzyna Winiecka (artist, activist), Salaheddine Najah (former Sans-Papiers-activist, performer) and Ulla Steyrleuthner (theater mediator)
.