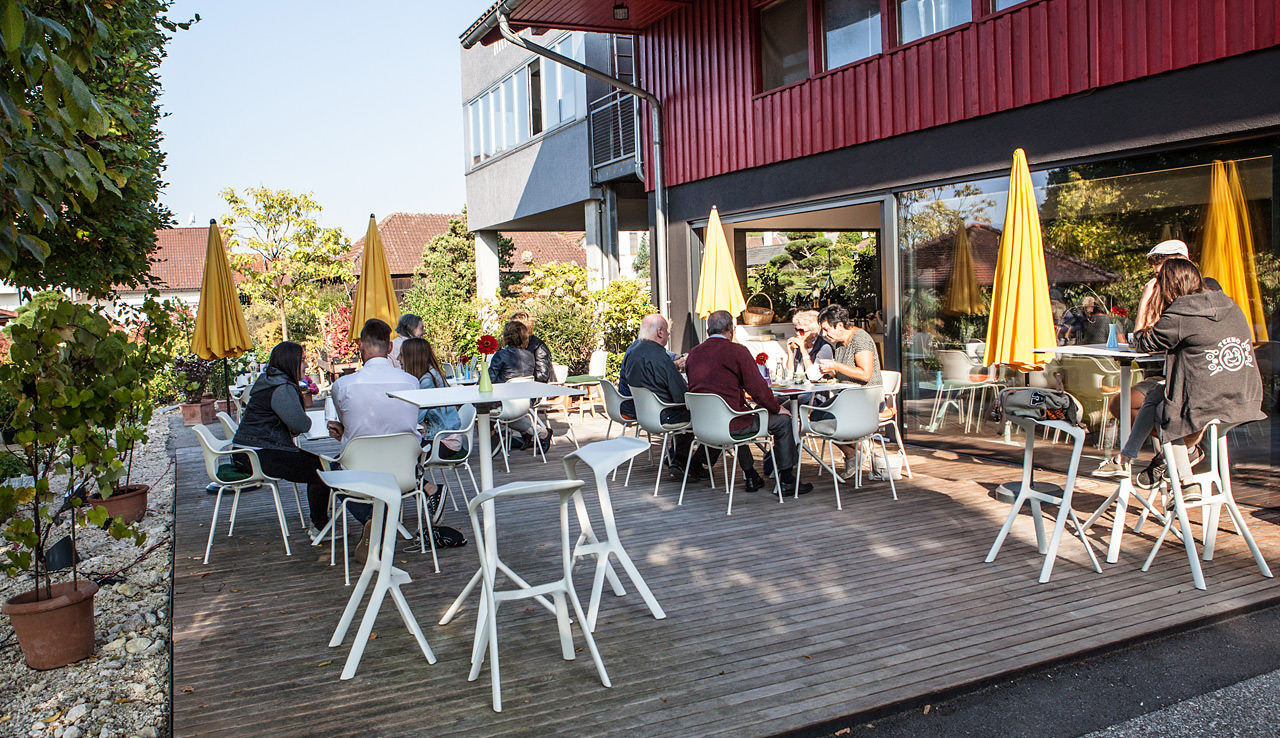 The Kriegergut will act as the Festival center from June 28th to July 7th. Alongside the numerous
events and exhibitions, the Gartencafé provides a unique atmosphere for artists, the Festival team, and
guests from both Austria and abroad to meet and talk.
For more than 250 years, the Kriegergut has been associated with the cultivation and care of the natural
and cultural landscape. It has focused on innovation and has developed into a green center of competence
over the last few decades. The beautiful park landscape of the Kriegergut is complemented by an inviting
garden café, which has both high profile cultural events and offers regional, seasonal and organic cuisine.
Going green is important there. The breakfastin-a-glass is a particular highlight.
The Festival center will be open daily from 8 a.m. to midnight.
Infopoint und Festival Center
Garten.Café Kriegergut
Zeitling 16
4320 Perg
www.kriegergut.at
Phone (from 15. Juni): +43(0)670 4059029.
Here you will find:
Eine Tonne
Frauenwelten
Tod und Geburt in meinem Leben
Kriegergut OpenAir
Frühschoppen
Soziale Wärme im Gespräch
FREIgang