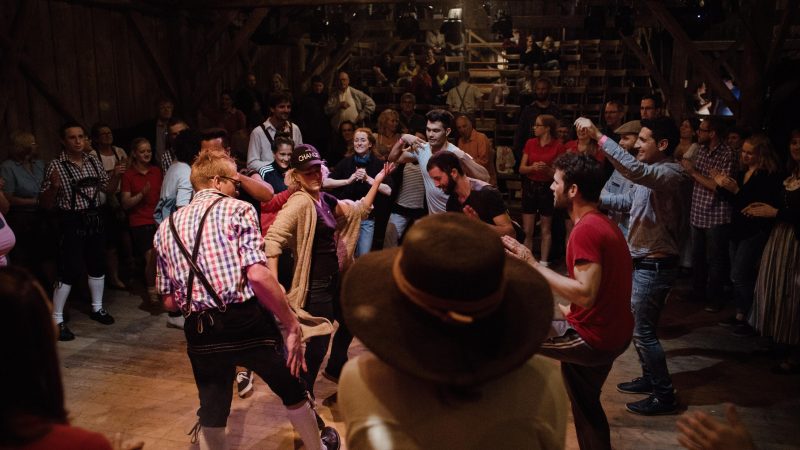 When: 3rd and 17th of May, 15th of June, from 7 pm.
Location: Jägerwirt in Au an der Donau
Three evenings, to which the audience is invited to get to know the Volxfest team, to chat, to dance and make music together and to jointly warm up for the Volxfest on the 6th of July. Each round table will focus on a special topic.
Preparatory Events for getting in the mood
EVERYONE is invited to the main event, the Volxfest on the 6th of July – those, who consider themselves at home in tradition and those who normally don't want to have anything to do with tradition, folk dance and garb. Volxfest is about an aware and playful discourse with what we love on the one hand, but what also makes us feel uncomfortable about everything that has to do with "home". And of course it is about community and social warmth – the basis of every celebration. Our preparatory events offer manifold possibilities to get a taste of what we try to explore.
Further events:
Traditional Garb-Workshop served with Root Soup 
More information on the project