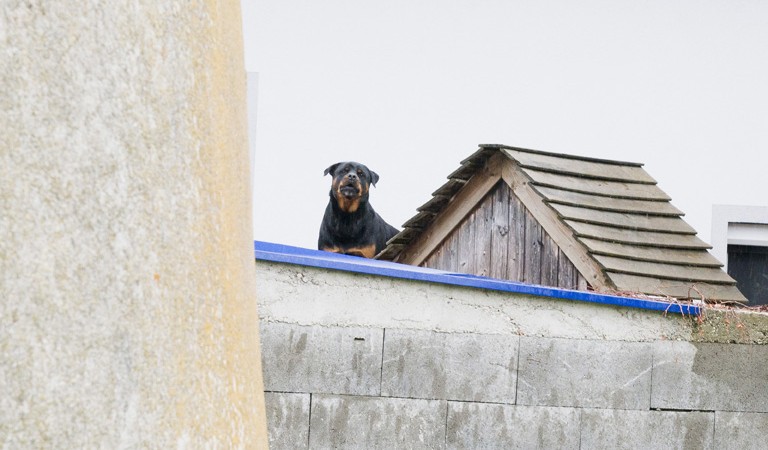 The Festival of the Regions 2017 was stopping off in Marchtrenk, a municipality that has long been marked by dynamism and demographic movement. Under the motto "UNINVITED GUESTS" aspects of exodus and movement, of hospitality and resentment as well as the artistic approach to them are being addressed.
About the theme, UNINVITED GUESTS 
Artists and Projects (German Version)
The history of Marchtrenk has long been marked by dynamism and demographic movement. As a result of the influx of the ethnic German refugees and those driven out of their homelands after the Second World War, the population more than doubled within a few years. In all, the Austrian republic had to deal with some 1,650,000 refugees, expellees and displaced persons, who at the time were also often treated as "unwanted elements". With the theme UNINVITED GUESTS the Festival of Regions is dedicating itself to aspects of fleeing, of hospitality and hostility, of fluctuation, arrival and remaining as well as the cultural approach to them. In the process it raises questions of a shared and communal future and the confrontation with new "neighbourhoods of differences". We are curious about the artistic references and formulations on the subjects addressed; ultimately art is not always a welcome guest in public space and society.
The Festival of Regions is one of the most famous and high-profile festivals for contemporary art and culture in Austria. Beyond urban conurbations and art centres, every two years it explores and conquers a region or location in Upper Austria. The festival's aims include sensitisation to contemporary art and culture and the strengthening of regional initiatives in the field of cultural work. Alongside international, supra-regional and local participation of artists, it strives for cooperation with associations, institutions and committed people. Education, open dialogue and connections between art and everyday culture are the key strategies to anchor the festival in the location and to leave the clearest possible mark behind. Above all, however, it is a question of addressing and involving the greatest number of people on site – and celebrating a great festival of the arts in which there is a sustained liaison between sharpness of content, artistic substance, living together and humour.
Further Procedere and Project Selection
With the support of an independent, international programme advisory committee the board and management of the Festival made a shortlist of the via international call submitted Project Proposals. The artistic director draws up the festival programme based on the selected projects. There is no right of legal recourse in respect of any programme decisions.